Grating (steel grating) applications
Steel grating has many advantages such as light weight,great load-bearing capacity,non-slip and safe,easy installation,being economical of materials,being sturdy and durable,ventilation,easy to clean and attractive appearance.
Steel grating are widely used by various plants such as electric power,petroleum,chemical industry,metallurgy industry,machinery industry,shipbuilding, harbor,oceanographic engineering,building,paper mills,cement plant,medicine,spinning and weaving,foodstuff factory,transportation,municipal administration,parking lot,etc.
The steel gratings may be applied to make platform,floor,walkway,stair treads,trestle,fending,drainage trench cover,pit cover,suspended ceiling,ventilates and light through facility,etc.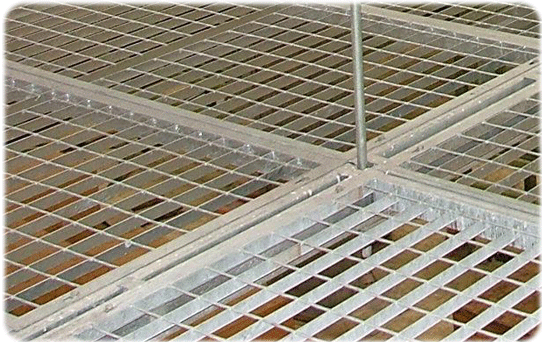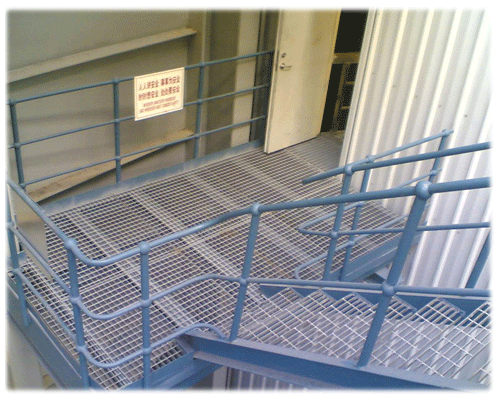 walkway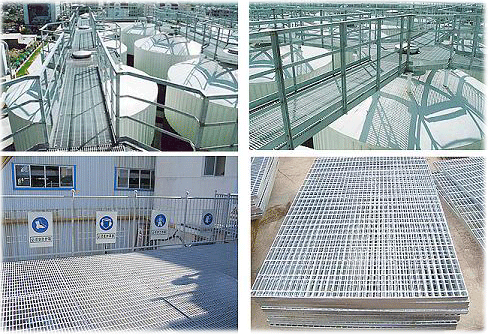 workshop