Combined Steel Grating
Combined steel grating refers to a product composed of steel grating with certain spanning capability and chequered plate on sealed surface.


Combined steel grating is composed of any type of steel grating and chequered plate in different thicknesses. The chequered plate with 3mm thickness is normally used, and the plate of 4mm, 5mm or 6mm thickness may also be used.


After combined steel grating receive hot dip galvanizing treatment, for the reason of thermal stress may produce bulking deformation, especially when choosing larger-type steel grating, it is very difficult to make it smooth. Attention should be paid during choosing types.
Specification Marks: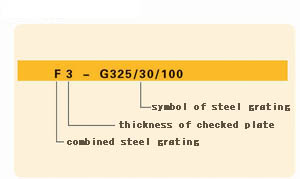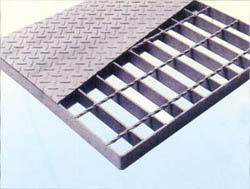 ---