Steel prices fell short - term consolidation after the off-season is still rising space
Release:2019-07-04 Edit:Admin From:Rising steel grating
After steel prices rose sharply in the early stage, they entered a period of weak adjustment recently. As shown in the figure below, all kinds of steel have fallen to different degrees.But due to the early market price pulled up too fast too high, small make up that this wave of reduction belongs to the rational callback, the market still has room to rise.

I. environmental protection production restriction message
The situation of environmental protection production limit in July in tangshan city is still grim. As shown in the following figure, steel enterprises in various counties and districts still implement the plan of production limit of no less than 50%.From the raw material end to the finished product is undoubtedly a strong support for steel prices.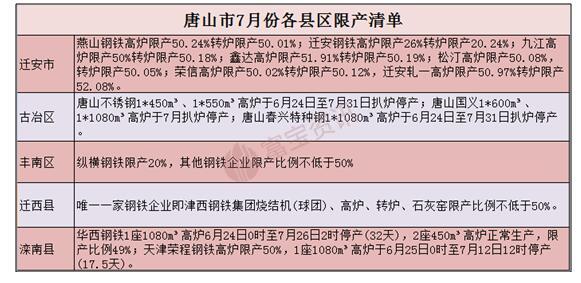 Ii. Raw materials
Tangshan haiyihongrun stock of steel billets is 247,000 tons. Yesterday, the billets were put into storage of 0.61 million tons and shipped out of storage of 0.14 million tons. The direct delivery of steel billets today is normal.As shown in the figure below, the high price of billet in June reached the highest level in the first half of the year. Although there was some adjustment in the recent period compared with the previous period, the production was limited due to the impact of environmental protection and the overall inventory was not high, so it was still possible to go higher in the later period.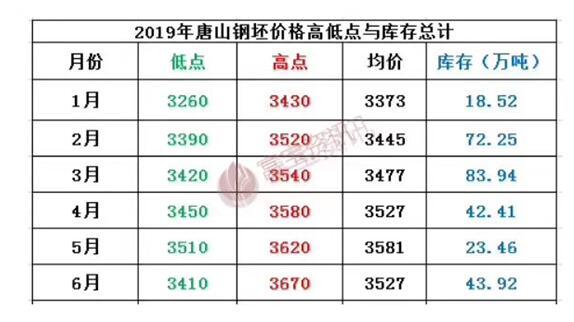 Iii. Output
According to the data, the output of rebar in May was 2181.7, up 6.35% year-on-year and up 22.97% year-on-year, while the output of wire was 1406.9, up 3.21% year-on-year and up 15.98% year-on-year.China's output of crude steel, pig iron and steel in january-may 2019 was 404,032,700 tons, 334,768 tons and 37,676,900 tons respectively.In may, the output of crude steel, pig iron and steel in China was 89.09 million tons, 72.19 million tons and 107.4 million tons respectively, 4.77% higher than that of crude steel in April, 3.37% higher than pig iron and 5.24% higher than steel.On the whole, the off-season effect is still existing, shipment is facing certain challenges, steel mills continue to increase production intention is not strong, expected to decline in future output.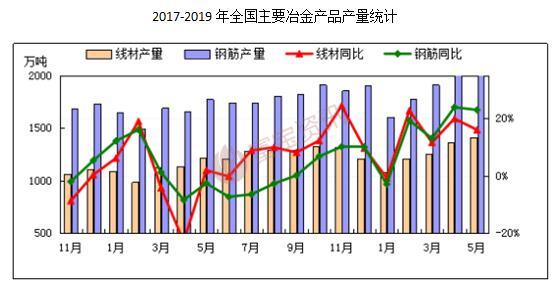 On the whole, the environmental protection production limit is more strict, and the cost end of the market still support, steel mills support price mentality is strong, most of the will to drop, businesses still have expectations for the future, while in the off-season but the demand is still some toughness.Therefore, it is expected that after the consolidation of short-term steel prices, there is still room to rise.